The Lambs Club Restaurant | The Chatwal, New York City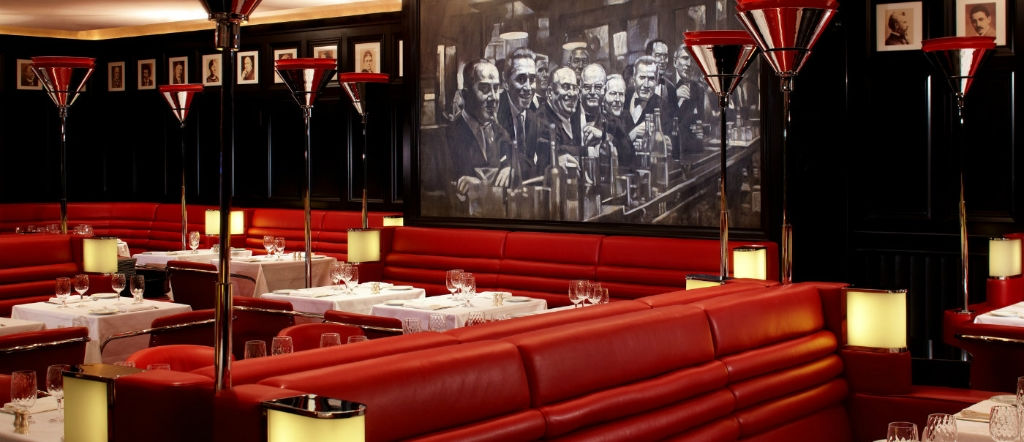 Enjoy inventive cuisine and a relaxed, unpretentious atmosphere at The Lambs Club Restaurant. A first-time collaboration for top culinary and cocktailing virtuosos Geoffrey Zakarian, Margaret Zakarian, David Rabin, Will Regan and Jeffrey Jah, this NYC fine dining restaurant offers an update on the classic bar and grill concept, with an intimate yet lively ambiance and a menu featuring modern treatments on American classics.
The Lambs Club offers Chef Geoffrey Zakarian's modern approach to American cuisine with distinct ingredients, highly seasonal menus and a signature approach to hospitality. Located off of the lobby of The Chatwal Hotel, this luxe but comfortable room serves breakfast, brunch, lunch and dinner and seats 80 comfortably among spacious red leather banquets and an oversized 18th Century French fireplace.

Executive Chef Eric Haugen, who works closely with Zakarian on menu development, was named Zagat's 30 Under 30 in New York City and noted as one of the "culinary world's major up-and-comers". Head Sommelier Aj Ojeda Pons recently earned The Lambs Club the prestigious Two Glass award from Wine Spectator, noting The Lambs Club as having one of the best wine lists in the United States.
Signature breakfasts at The Chatwal attract New Yorkers starting their workdays in Midtown as well as guests fueling up for a full Manhattan day. Lunch and dinner items showcase fresh market produce, seasonal ingredients, grilled meats and seafood, and fine salads. Gourmet snacks, refined libations, and afternoon tea are also served throughout the day.
At our Manhattan fine dining restaurant, traditional elegance blends with relaxed sophistication and attentive service.
Pre & Post Theater Dining
Situated on West 44th Street, a half of a block from Times Square, The Lambs Club offers Pre and Post theater options for all types of theater-goers and Live Jazz every Sunday during brunch. For dining before heading to a show, a three course $49 menu is served alongside fabulous wines by the glass and half bottles of wine. For relaxing post-show, both the Restaurant and the Bar offer a full dinner menu, a lite bite bar menu and distinct cocktails chilled with hand cut ice. No matter the time, once tucked inside The Lambs Club, guests will feel a world away from the hustle and bustle of Broadway and can enjoy the prestigious history that connects the building to the Great White Way.
For Reservations, please dial: (212) 997-5262
Hours of Operation: Monday through Sunday: 7:30AM - 12:00AM