Chef Geoffrey Zakarian has brought his vision of Modern American cuisine to The Chatwal Hotel with The Lambs Club. Serving breakfast, lunch and dinner, the 90-seat restaurant has a luxe Empire Deco ambiance with walls that could tell a thousand tales. Built in 1905, this Stanford White-designed building was a clubhouse for The Lambs, America's first professional theater club, and served as home away from home for its members such as Charlie Chaplin, W.C. Fields, John Barrymore, Spencer Tracy and Fred Astaire. These infamous notables spent many a night in their "grill room" swapping tales, breaking into song and of course, generally having a swell time.
For more information on The Lambs Club, to see menus or make a reservation, please visit: www.thelambsclub.com

The Lambs Club restaurant is not associated in any way with The Lambs.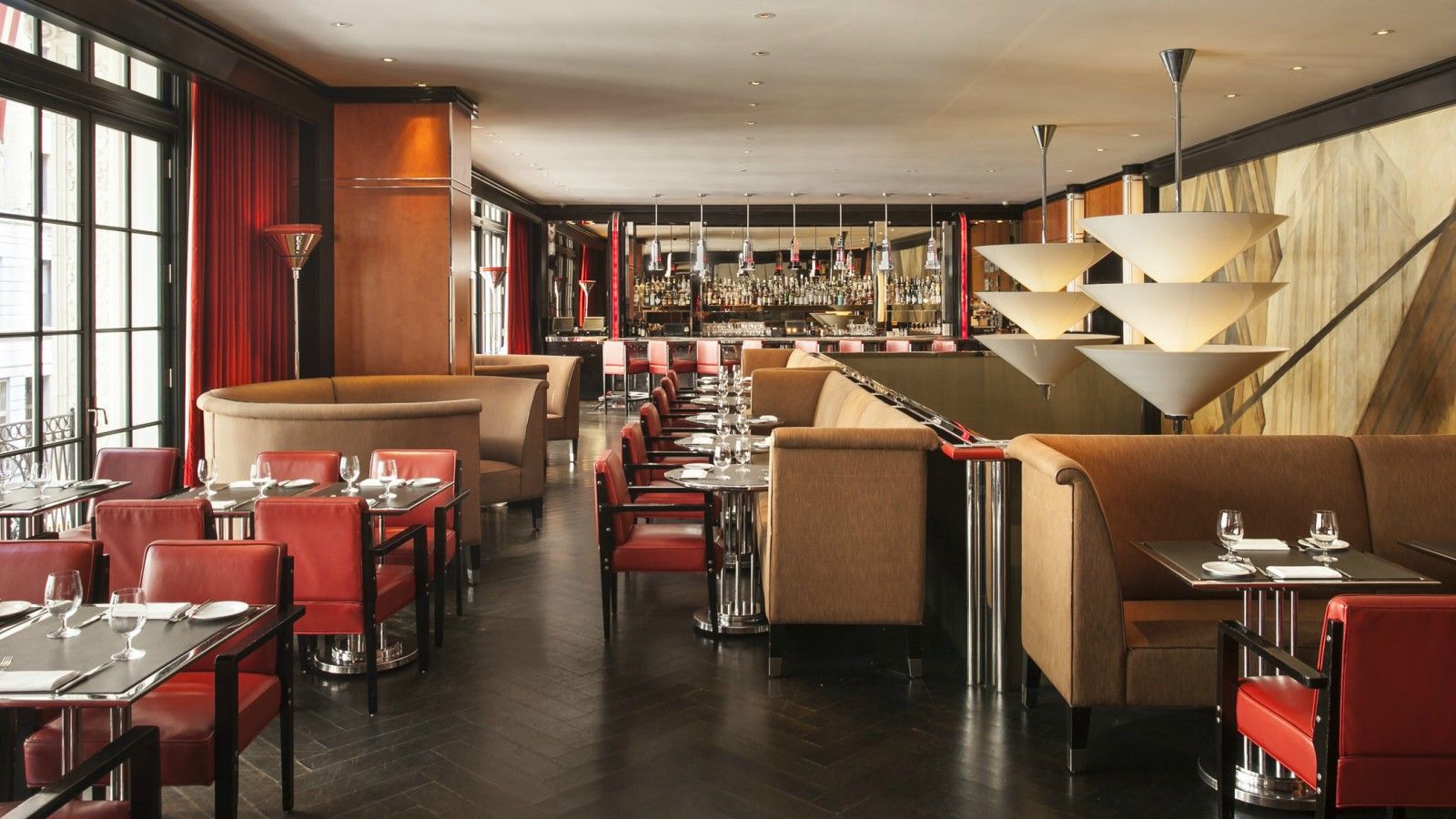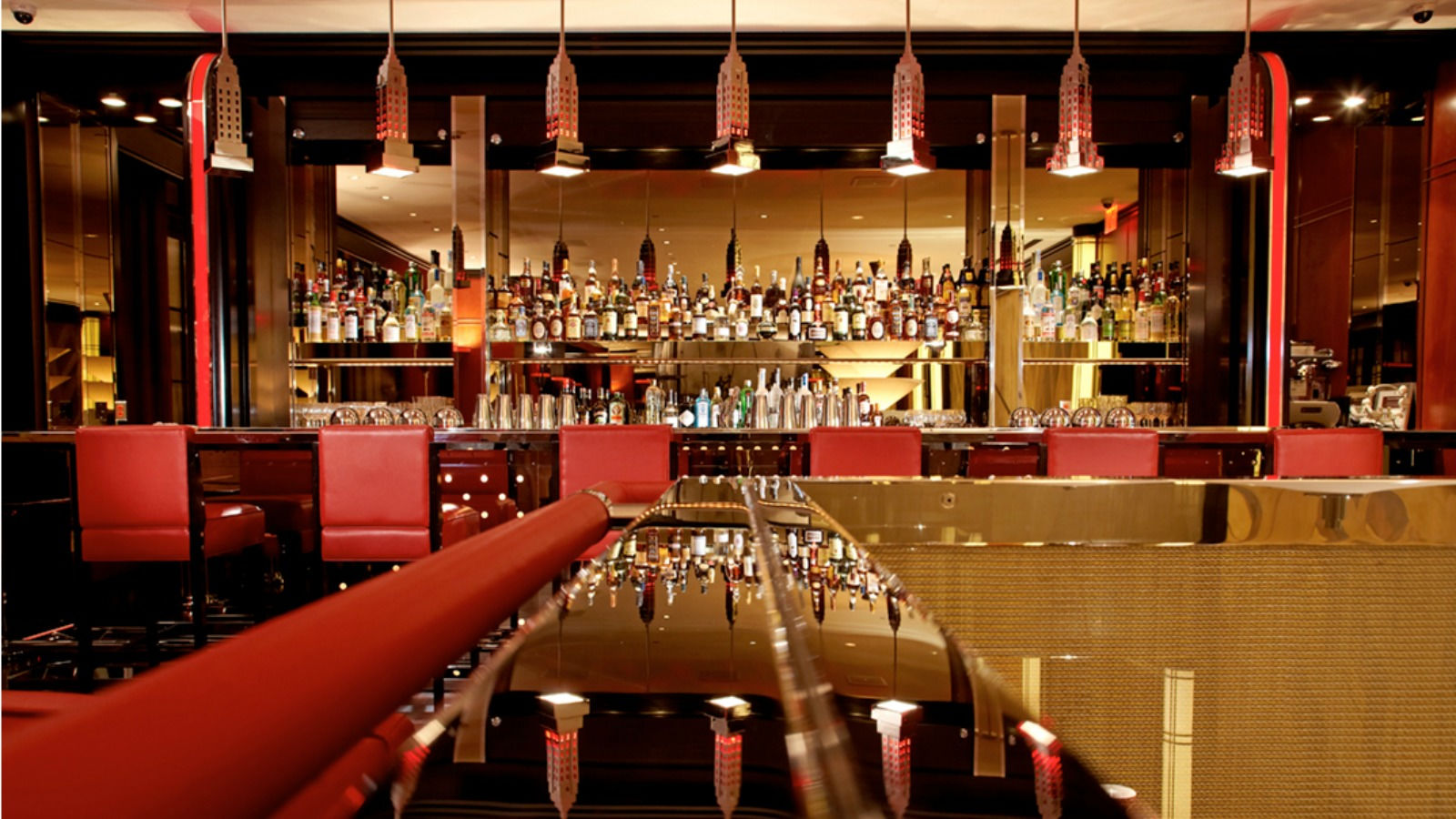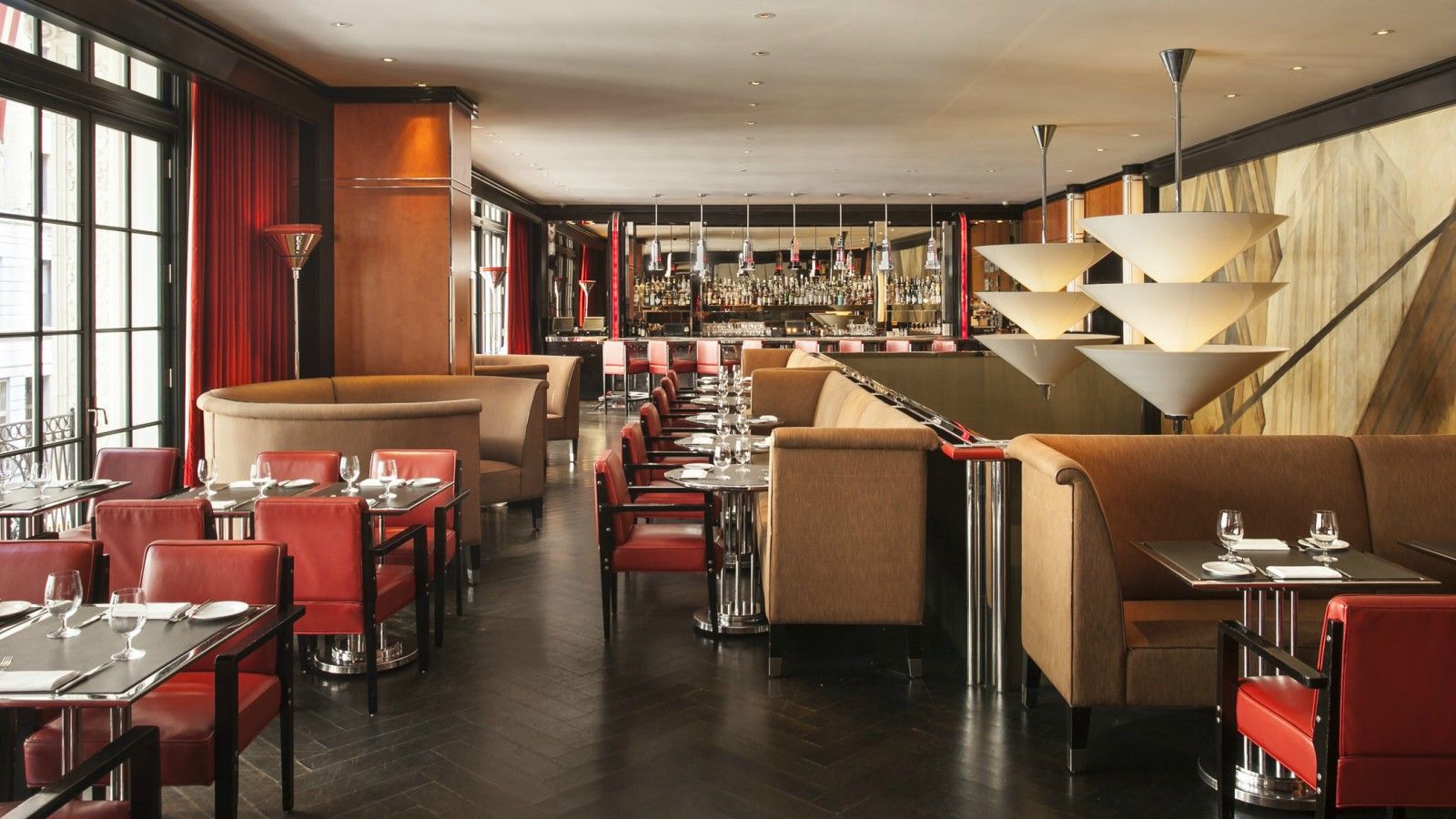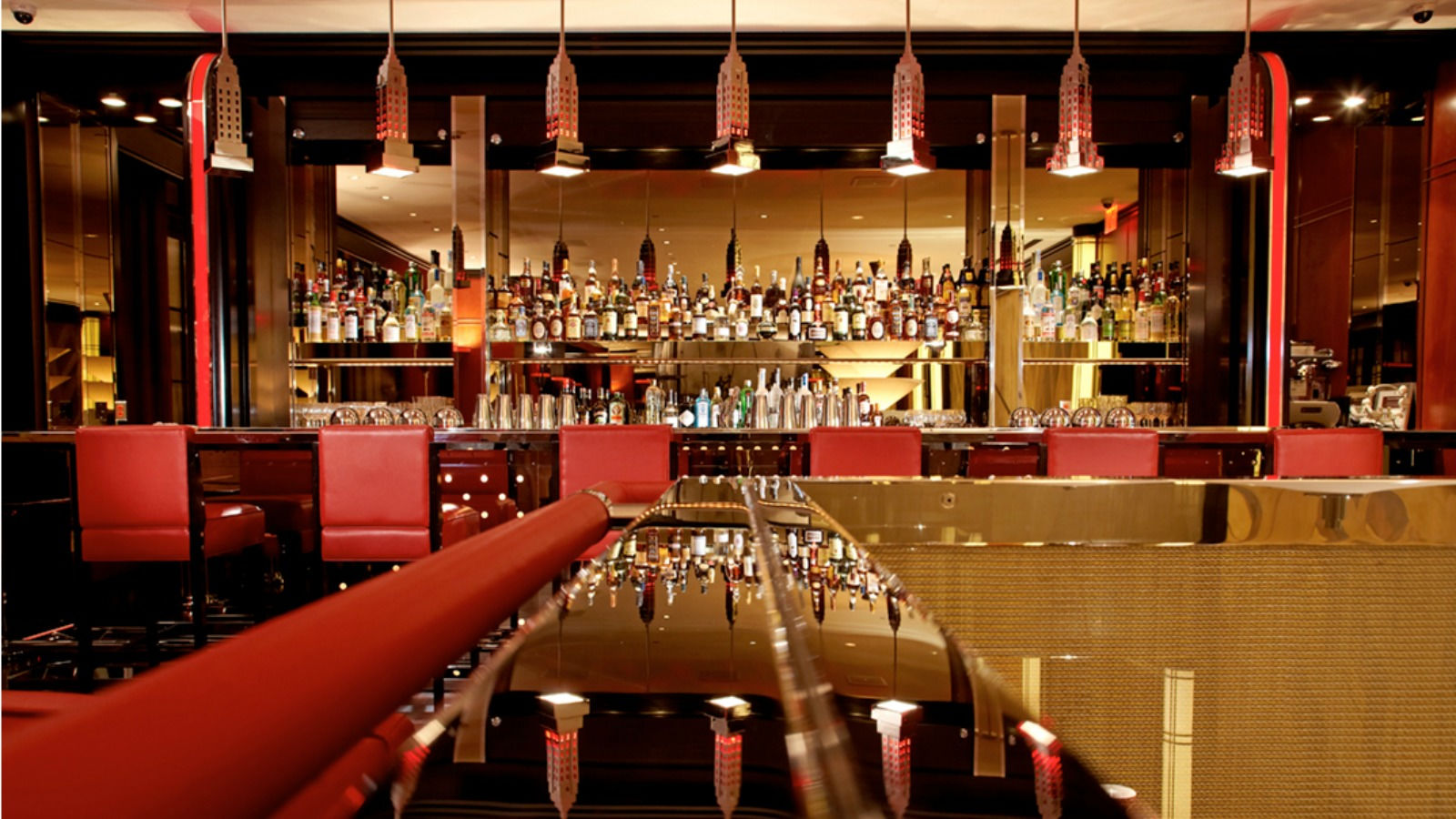 Restaurant
The Lambs Club offers Chef Geoffrey Zakarian's modern approach to American cuisine with distinct ingredients, highly seasonal menus and a signature approach to hospitality. Signature breakfasts at The Chatwal attract New Yorkers starting their workdays in Midtown as well as guests fueling up for a full Manhattan day. Lunch and dinner items showcase fresh market produce, seasonal ingredients, grilled meats and seafood, and fine salads. Gourmet snacks, refined libations, and afternoon tea are also served throughout the day.
Reservations: (212) 997-5262
Hours of Operation: 7:30AM - 12:00AM Daily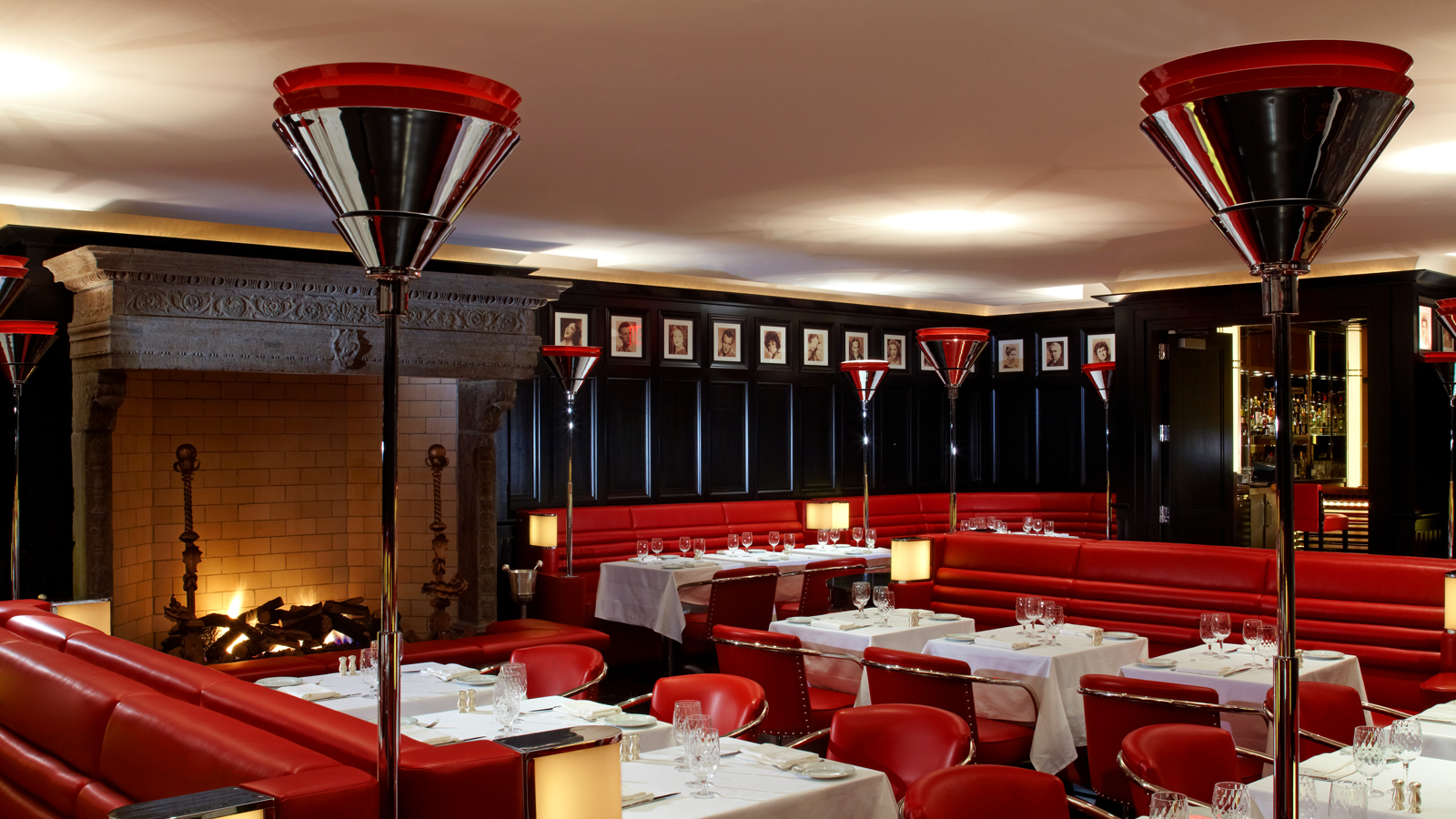 AWARDS AND HONORS
Executive Chef Eric Haugen, who works closely with Zakarian on menu development, was named Zagat's 30 Under 30 in New York City and noted as one of the "culinary world's major up-and-comers". Head Sommelier Aj Ojeda Pons recently earned The Lambs Club the prestigious Two Glass award from Wine Spectator, noting The Lambs Club as having one of the best wine lists in the United States.
Pre & Post Theater Dining
Situated on West 44th Street, a half of a block from Times Square, The Lambs Club offers Pre and Post theater options for all types of theater-goers and Live Jazz every Sunday during brunch. For dining before heading to a show, a three course $49 menu is served alongside fabulous wines by the glass and half bottles of wine. For relaxing post-show, both the Restaurant and the Bar offer a full dinner menu, a lite bite bar menu and distinct cocktails chilled with hand cut ice. No matter the time, once tucked inside The Lambs Club, guests will feel a world away from the hustle and bustle of Broadway and can enjoy the prestigious history that connects the building to the Great White Way.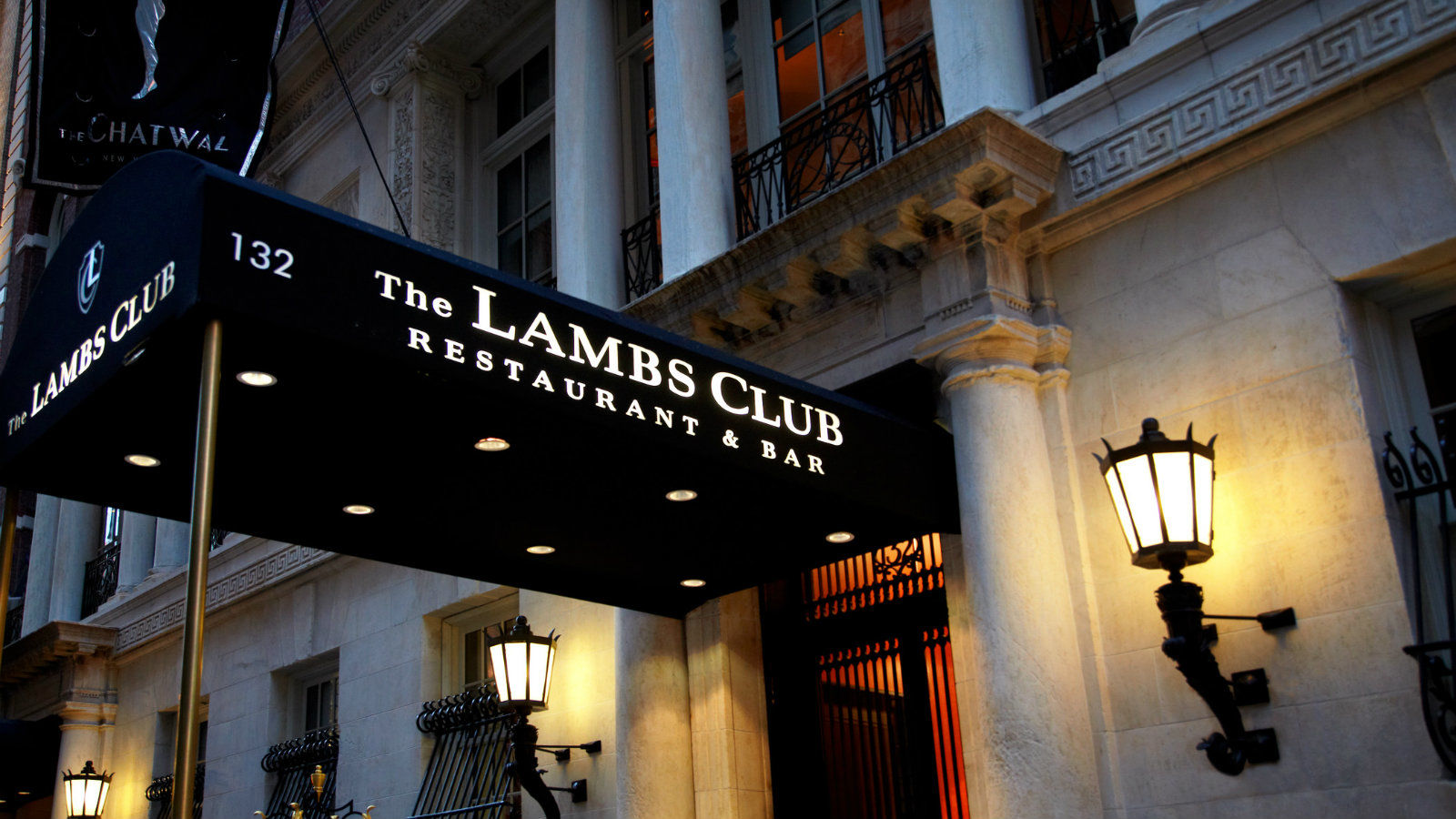 The Chatwal's Mezzanine Bar
Located one level above the restaurant, The Chatwal's Mezzanine Bar overlooks to the Lobby of The Chatwal Hotel as well as 44th Street through a wall of floor to ceiling French doors. Our popular Midtown New York bar features some of the city's most experienced barkeeps and a drink menu paying homage to vintage cocktails. Libations are prepared with the freshest juices, pressed each day on the premises and served with hand-cut ice.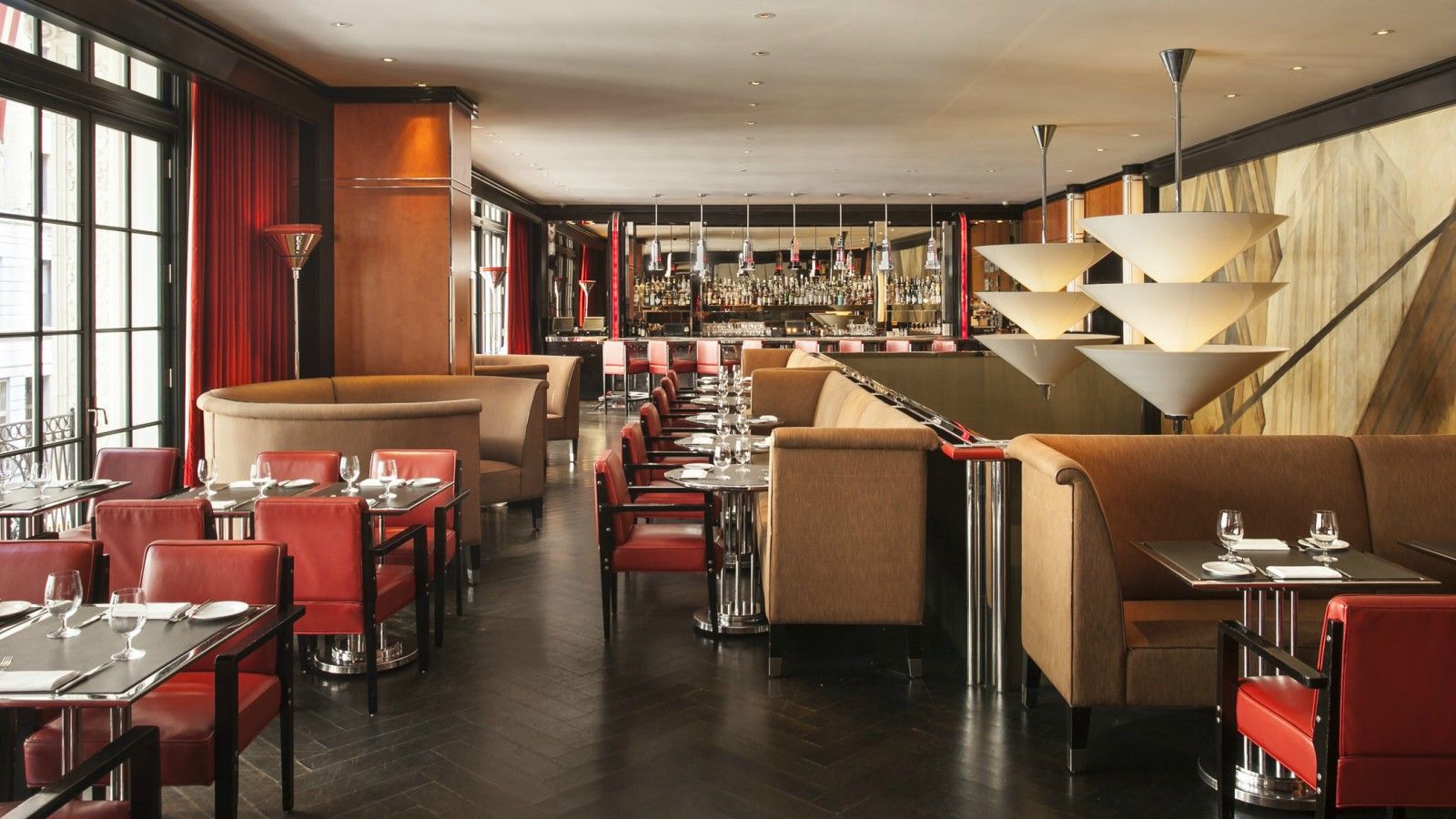 BAR DINING AND MENUS
With abundant natural light created by wall to ceiling French doors, the bar by day serves as a space for people to gather, have a meeting, a bite from the All-Day menu or just to enjoy afternoon tea with friends. As nighttime approaches, the cocktails and award winning wine list take center stage. Hand cut ice, custom glassware and meticulously crafted beverages made with fresh pressed juices make this a Midtown haven for enjoying an expertly composed drink in style. To accompany your drinks, enjoy our Full Dinner menu including the Pre-Theater menu or have a lighter fare from the Lite Bites menu served till the late hours of the night.
MUSIC
Every Tuesday and Wednesday evening, The Lambs Club features Live Jazz. On Thursdays, wonder-DJs AndrewAndrew play from 6pm onwards.
History
Before becoming The Chatwal New York and The Lambs Club Restaurant and Bar, this iconic Stanford White-designed building was the epicenter of American for the 20th century. The building originally opened in 1905 as home to the prestigious Lambs, America's first professional theatrical club. Organized in 1874 by a group of actors and enthusiasts, The Lambs occupied a series of rented quarters before settling at 44th Street. The American club took their name from a similar group in London, which flourished from 1869-1879, in the name of drama critic and essayist Charles Lamb.
Stanford White, a partner at prominent architectural firm McKim, Mead, and White, was the original architect of The Lambs clubhouse. His design principles embodied the "American Renaissance," as seen in his work on summer homes for the Astor and Vanderbilt families and such formidable structures as The Washington Square Arch, Madison Square Garden and the New York Herald Building. For The Lambs, he designed a six-story, neo-Georgian brick building featuring a facade ornamented with ram heads. A boisterous grill room and billiard room were on the first floor, a banquet hall on the second floor and a theater on the third floor. The top floors provided space for offices and sleeping quarters, often utilized by members traveling to The Great White Way from Hollywood. The size of the building was doubled in 1915 when an addition was constructed on the west end of the building, a virtual copy of the original. In 1974, the building was designated a landmark by the New York City Landmarks and Preservation Commission.
Since the club's founding, there have been more than 6,000 Lambs, with an elite roster reading like a Who's Who of American theater and film: Maurice, Lionel and John Barrymore, Irving Berlin, Cecil B. DeMille, David Belasco, Charlie Chaplin, George M. Cohan, Douglas Fairbanks, John Wayne, Richard Rodgers, Oscar Hammerstein II, Spencer Tracy and Fred Astaire, who was famously quoted as stating, "When I was made a Lamb, I felt I had been knighted."